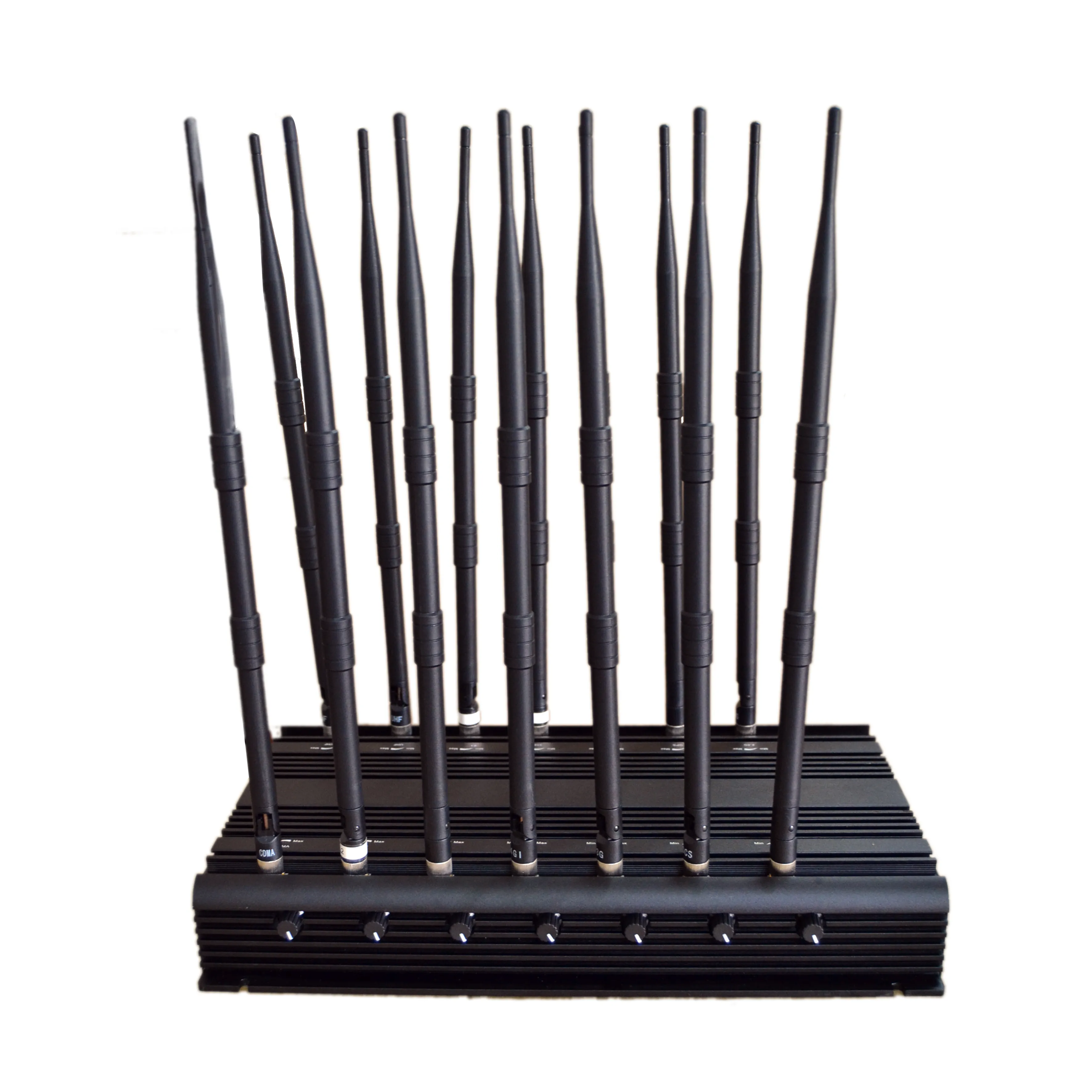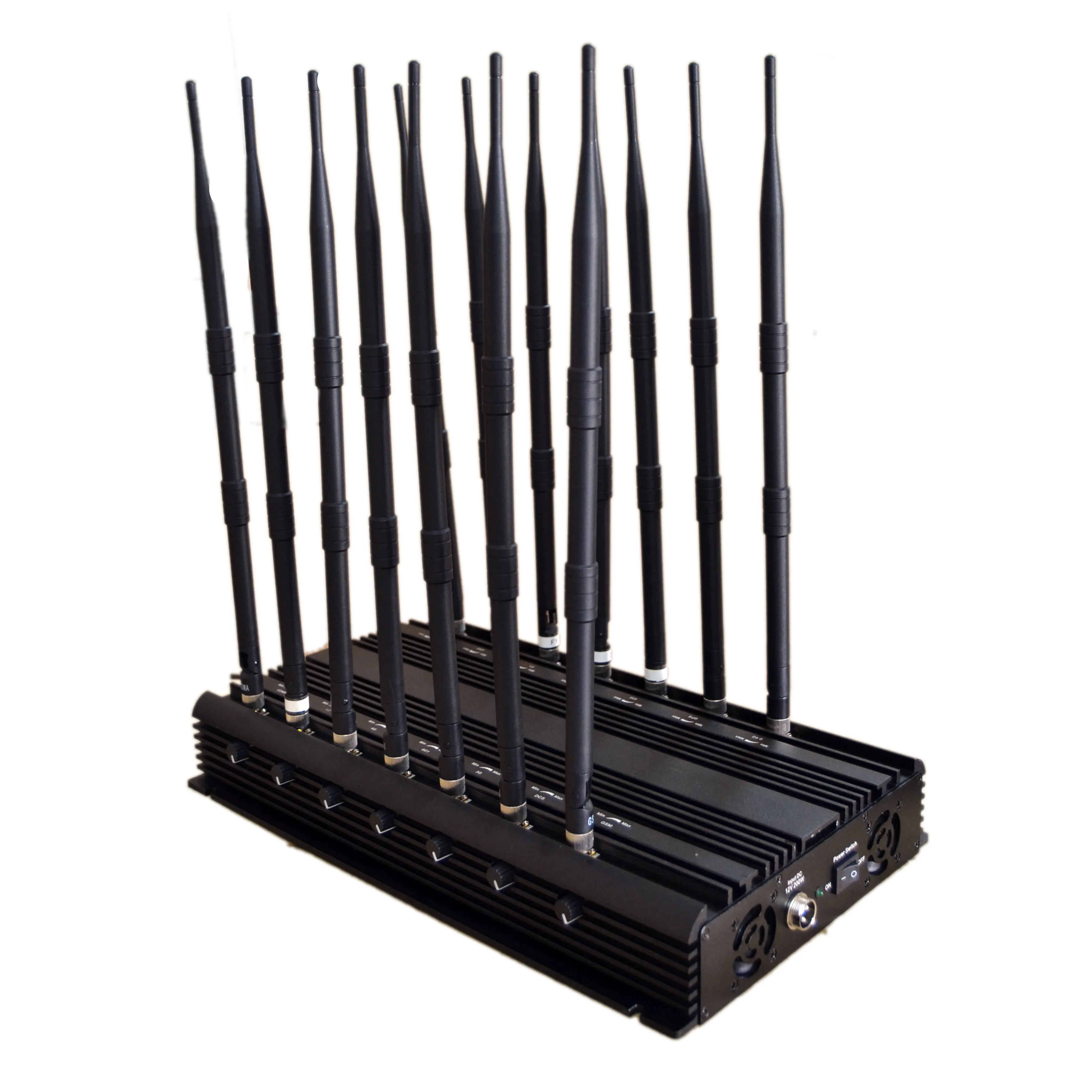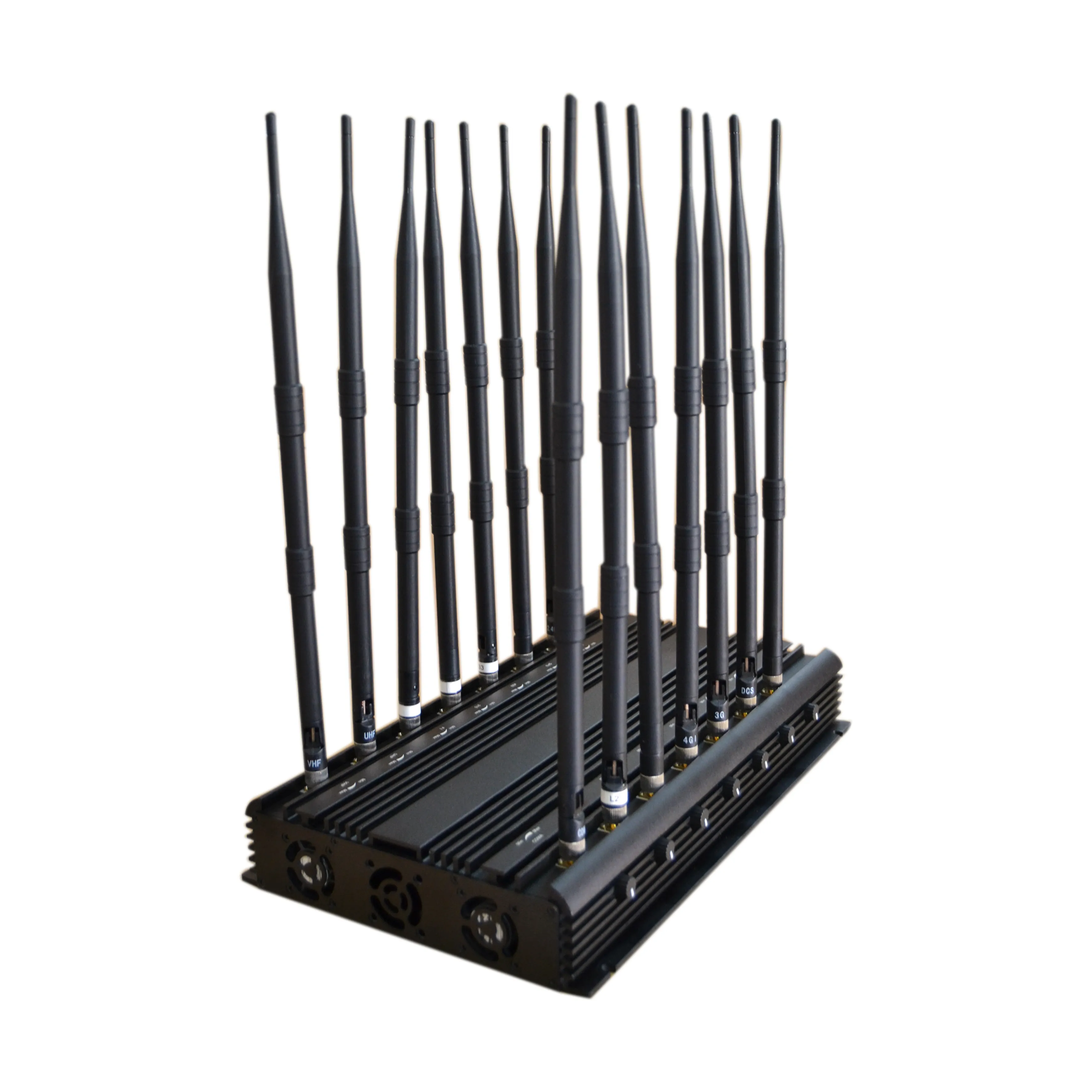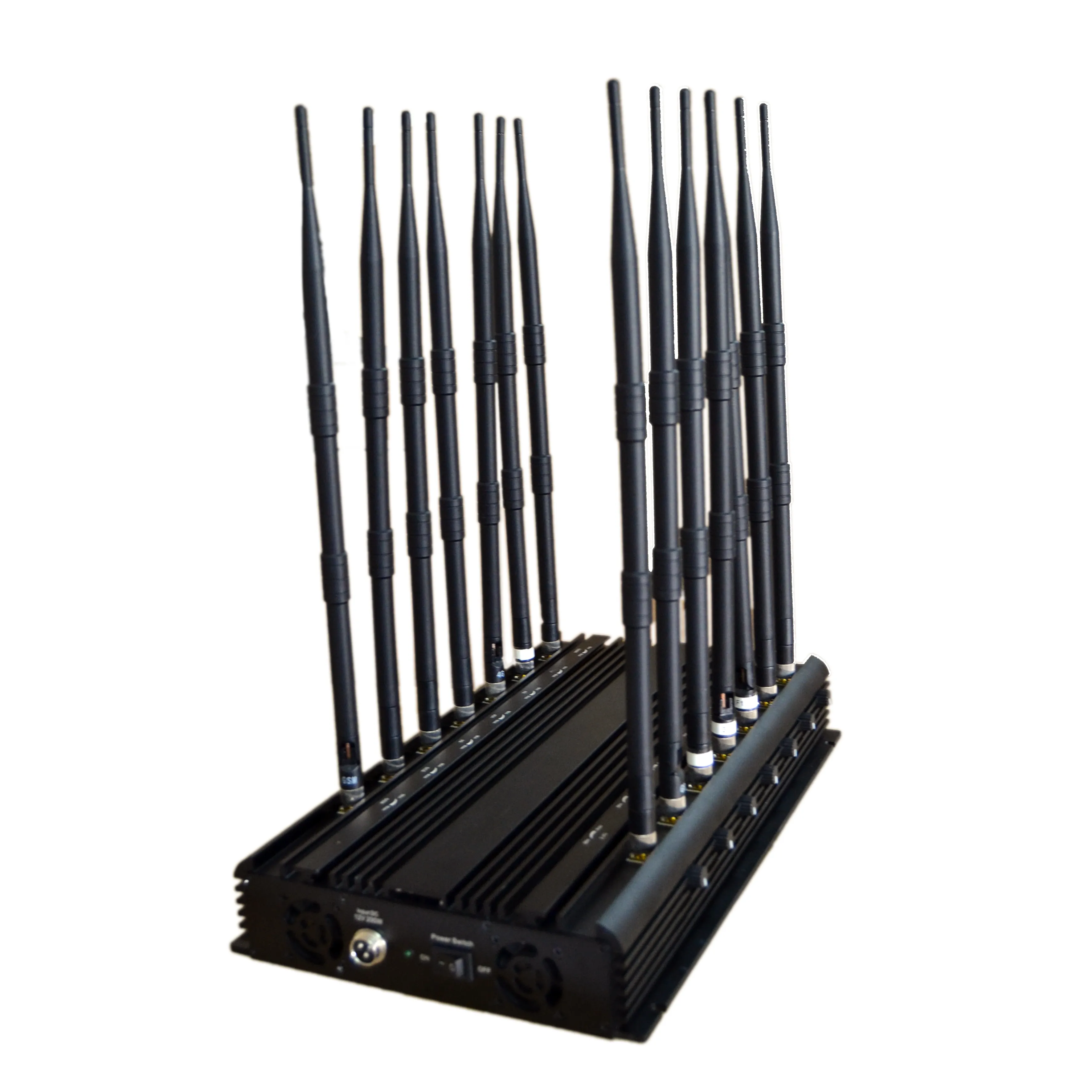 Adjustable 14-band desktop Power mobile phone signal jammer
Note:
If the total amount of your order exceeds 300 US (≥300 US), you will enjoy a 8% discount. (Packaging can always be shipped on time)
This 4G full-spectrum adjustable signal jammer has 14 channels, which can adjust or disable any single frequency band without affecting the operation of other frequency bands, and has the possibility of uninterrupted work stability. Suitable for hall inspection schools, prisons, hotels and government agencies.
Product Features:

1.Can jamming 14 bands, according to the need to control the frequency band to be blocked
2.Has a good heat dissipation system, can work continuously for a long time
3.Jamming range up to 80 meters

Manufacturer Specifications
-CDMA: 850-894MHz
-GSM: 925-960MHz
-DCS: 1805-1880MHz
-GSM: 1920-1990MHz
-3G: 2110-2170MHz
-GPS: 1570-1580MHz
-WiFi 2.4G: 2400-2500MHz
-VHF: 135-174MHz
-UHF: 400-470MHz
-4G LTE: 725-770MHz
-315MHz
-433MHz
-GPS(L2-L5): 1170-1280MHz
-4GWimax: 2300-2400MHz
-LOJACK: 160-175MHz

Basic Specifications
Output Power :35W
Jam Radius:Up to 80 meters
Power Supply: Used after connecting the Power supply
Voltage:100-240V AC
Operating temperature:-10℃ to +50℃
Operating humidity: 5% to 80%
Device size : 470mm*420mm*115mm
Device weight : 6000 g
Precautions:

1.The jammers are customized according to the frequency bands of different countries, please confirm that the purchase country and the actual use country are consistent. Otherwise it can not be used.Please read the jammer function before purchasing.
2.If the low Power jammers(such as handheld jammers) to blocker Power signal device(such as Power WIFI router, Bluetooth audio equipment, etc.), the effect will be poor or even can not jammer.
3.It is forbidden to use while charging.
4.Do not use handheld jammers as desktop jammers.
5.Do not use jammers before connecting the antenna.

Package Included:
*Jammer Host x 1
*AC Charger x1
*omni antenna x14
The images of EO14001US: