Home
>
Drone Jammers
High-Quality Drone Jammer UAV Blocker
Drone Blocker Shopping Recommendations For You:
In recent years, unmanned aerial vehicles are becoming popular at an unprecedented rate, and the resulting concerns about safety are increasing. Many relevant departments and even individuals hope to take some measures to prevent drones from flying into sensitive areas. Many methods can be used to achieve this goal, such as training eagles to fly to catch them, but this method is not accepted by people. Slowly with the continuous development of technology, drone jammer appear.
Generally speaking, the simplest and direct way to block interference is signal interference, which has relatively low technical content and low cost. At present, most drones on the market use a combination of GPS satellite navigation system and inertial navigation system. It is not difficult to interfere with GPS signals. The anti-drone jammer only needs to launch a certain amount to the target drone. The power of the directional radio frequency is sufficient. After the UAV GPS signal is interfered, it is unable to obtain accurate own coordinate data, which will cause the UAV to lose control to a certain extent and cause the operation to fail. However, this method is also the gentlest among the many "encirclement and suppression" drone methods. It prevents the drone from falling, and is a way to reduce the drone's "harmful purpose" through interference.
This type is more suitable for the current flood of drones and anti-UAV applications. Interference blocking drone blocker strategies are widely used mainly to launch directional sound waves or radio frequencies to the target UAV, interfere with the hardware of the UAV or cut off the communication between the anti-drone and the remote control, thereby forcing the unmanned The plane landed on its own or returned home.
The radio interference strike capability of the UAV jammer : the maximum interference power is 150W, and the farthest interference strike radius is more than 1.6km. The omnidirectional interference method can be used to attack all targets in the interference range; the interference signal targets include the interference interception of UAVs operating in the 2.4GHz, 5.8GHz, 1.5 GHz, 433 GHz, and 915 GHz frequency bands.
Top-Rated Items
Latest Articles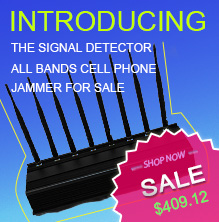 Top-Rated Items