Home
>
Outdoor Jammers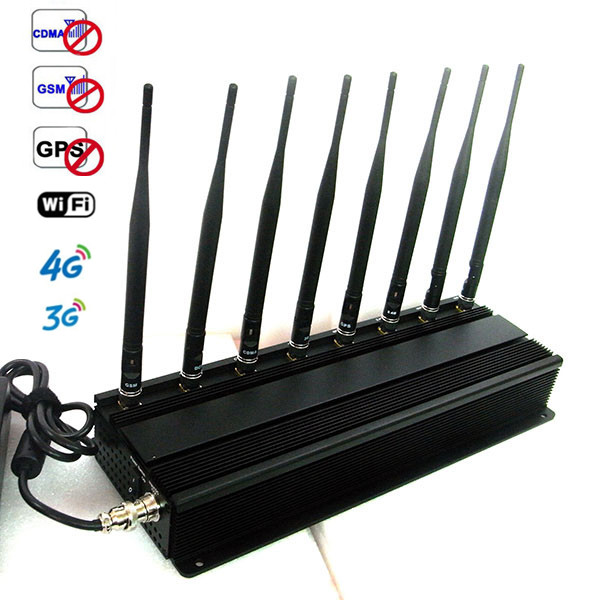 8341CA-8B signal shielding instrument is our factory adopts advanced foreign technology, in view of the development of communication system, cheap cell phone jammer.
Portable 8341CA-TD TD-SCDMA Internet jammers .U on the timeline, ascending and descending, implements the TDD mode.It is also a time division multiple access.U TDD mode reflect in frequency, is upward downward to share a frequency point.Save the bandwidth! Good Quality High Power Signal Jammer.
Desktop phone signal shielding device (for global mobile phone networks), it can also interfere with GPS and wi-fi, and power can be adjusted. 8341CA-5-KT Desktop Phone signal Jammers usually been known as the best Outdoor Jammers.You have be worth it.It can be used widely.
Shopping recommendations for you:
Wireless industry changes very quickly these days. While it develops many useful devices it also creates many threats to the privacy of every person that interacts with the industry and devices it creates. Jammer shop company does its best to provide our customers with the best devices to jam the signals of cell phone as well as frequencies of other devices. The technology of all our cell phone jammers and cell phone blockers was developed in China, it means that all our cell phone jammers for sale have the highest quality and best specifications on the market. That's why we are not afraid to provide 1 year warranty on our cell phone scramblers and mobile phone jamming equipment, because we are absolutely sure that these Signal Jammer will be used by you without any problems.Especially the in this catalogue High Power Outdoor Phone Jammer is very useful for outside.So let us give you some details on possible threats and protection measures against them.
GSM is the most commonly used frequency range for cell phone networks and mobile communications. It includes four main bands (850 MHz, 900 MHz, 1800 MHz, 1900 MHz) and many smaller standards used in different countries of the world (for example, UMTS, CDMA2000, Nextel, TDMA, AMPS, W-CDMA PCS etc.). Among communication standards 3G must be mentioned separately because it is not only a modern communication frequency but it can also be used with other purposes. Unfortunately, both GSM and 3G frequency bands are used not only to make your life much easier and more interesting, but with bad intentions as well. To jam GSM or 3G frequencies you can choose a outdoor jammers. The difference between these two types of GSM jammers is that the portable 3G/GSM Jammers are operating in radius up to 15 meters, while the jamming radius of desktop 3G GSM CDMA jammers can be up to 200 meters