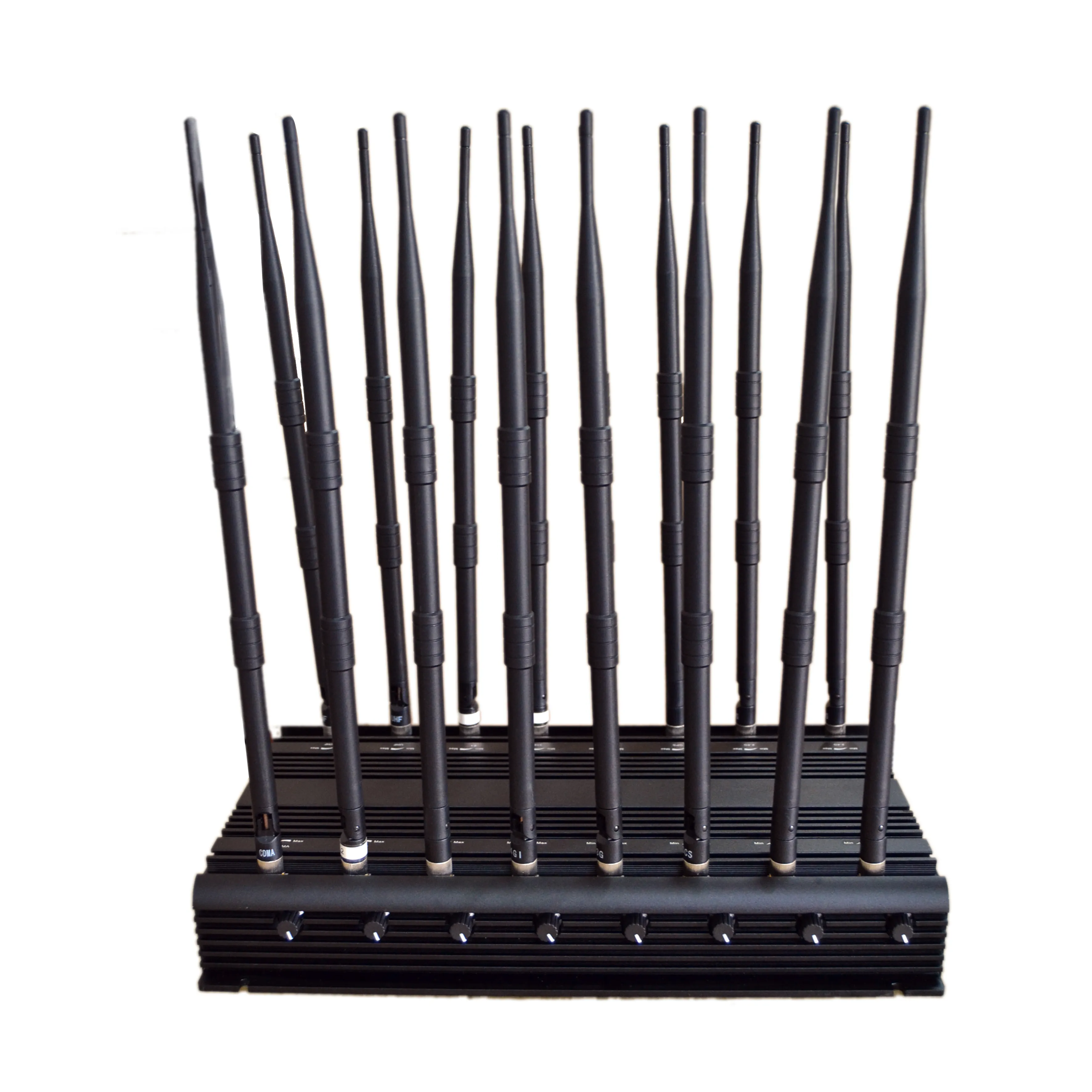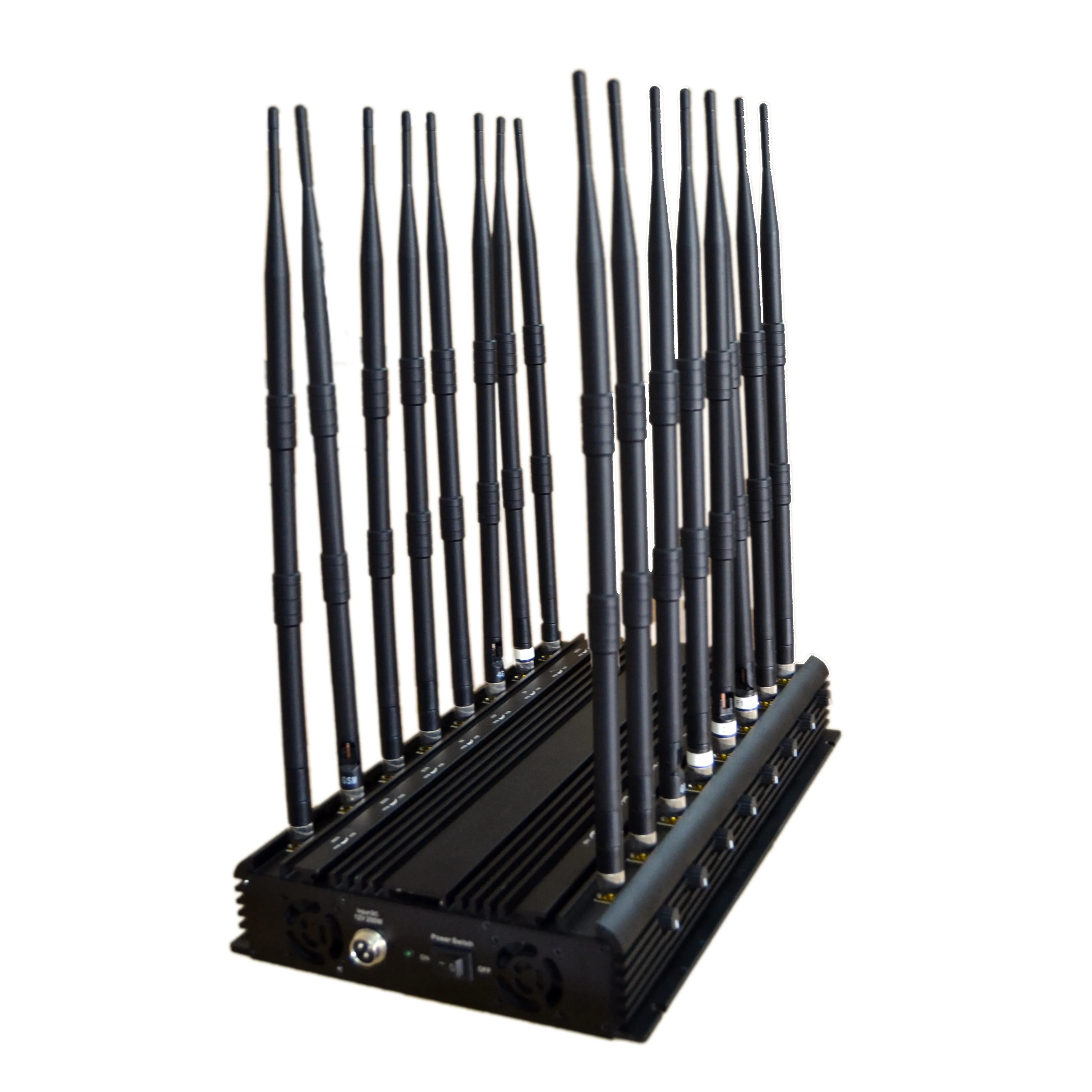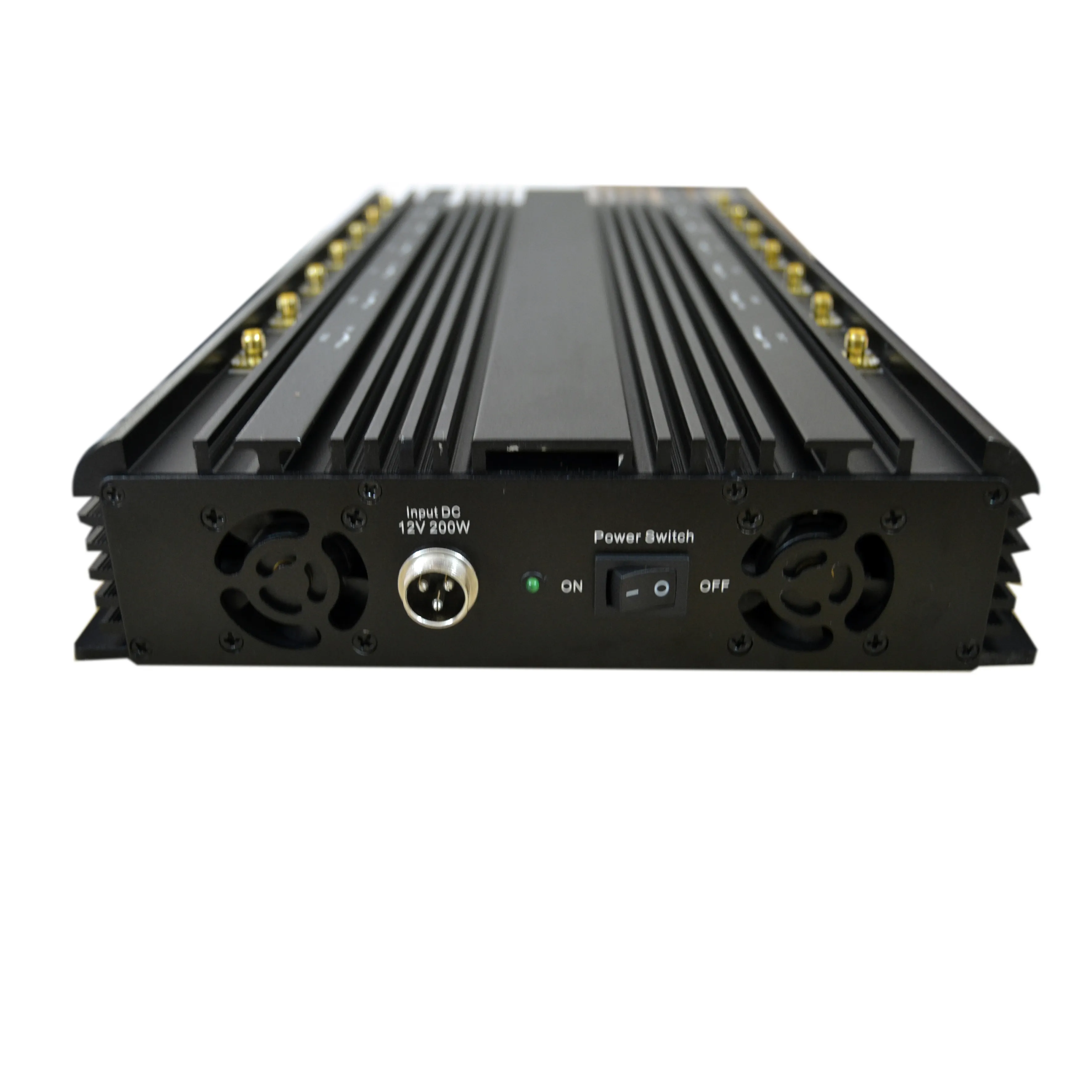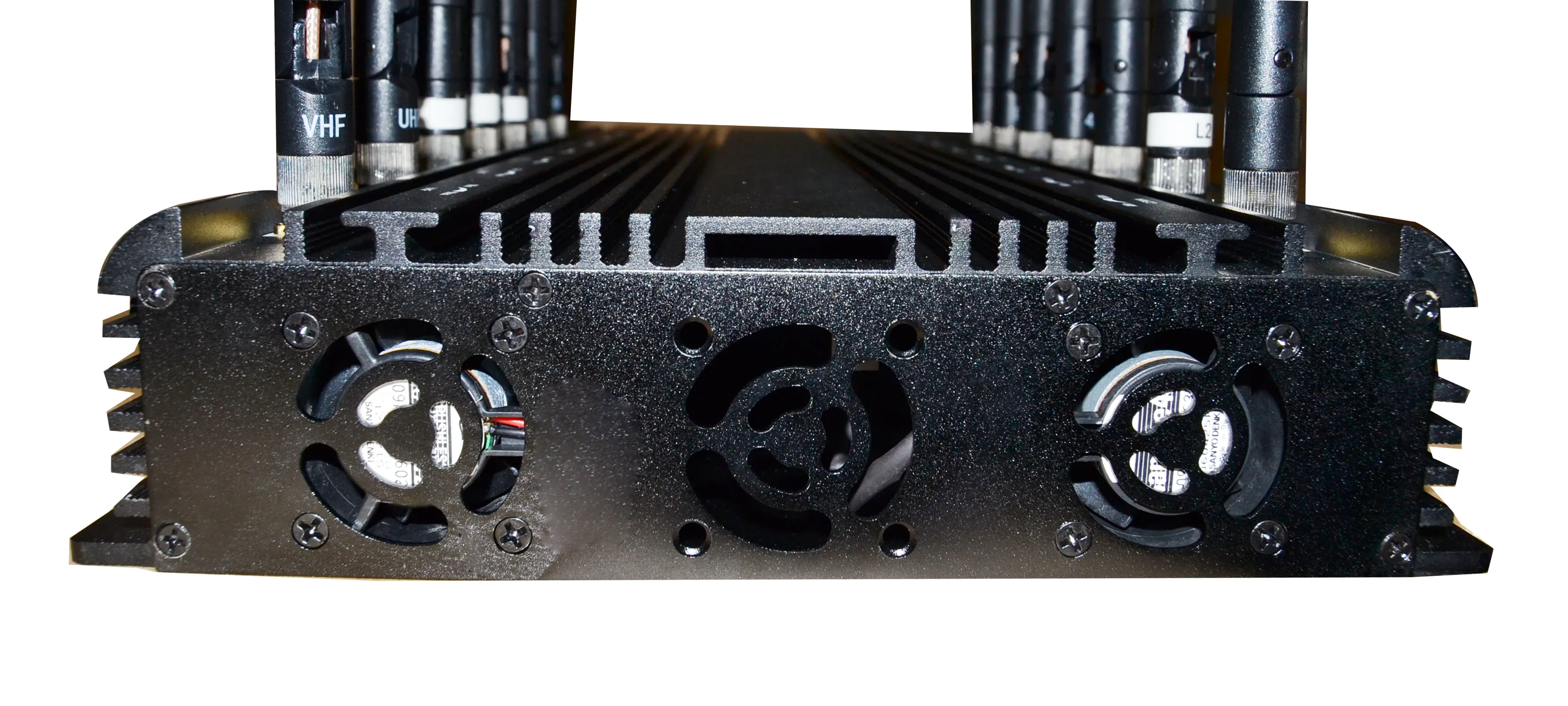 Adjustable multi-band 38w Power GPS WiFi mobile signal jammer
Note:
If the total amount of your order exceeds 300 US (≥300 US), you will enjoy a 8% discount. (Packaging can always be shipped on time)
As the most Powerful desktop jammer, this device has comprehensive jamming bands, can jamming all mobile phone frequencies, WiFi, GPS, Walkie - talkie and so on. A total of 16 different signal frequencies can be interfered. The range of applications is very wide.
This product has a very large range to jammer signals, can block all signals within 70 meters, able to meet the needs of the vast majority of situationsa. Suitable for classrooms, auditorium, library, cinema, office space such as a larger place. The jamming signal of this device is very stable and can guarantee the interference effect. This device is arguably the most reliable desktop jamming device of all time. The 38w Power interference meets your daily needs.

Product Features:
1.Has a good cooling system with cooling fan inside
2.This jammers can adjust or turn off any single band without influencing the other bands operation
3.Can work continuously for a long time

Application :
Can be applied at meeting rooms, conference rooms, museums, galleries, theatres, concert halls, churches, temples, restaurants, classrooms, training centers, factories, banks, trains, bus and more.
Manufacturer Specifications
-CDMA: 850-894MHz
-GSM: 925-960MHz
-DCS: 1805-1880MHz
-PCS: 1920-1990MHz
-3G: 2110-2170MHz
-GPS: 1570-1580MHz
-WiFi 2.4G: 2400-2500MHz
-VHF: 135-174MHz
-UHF: 400-470MHz
-4G LTE: 725-770MHz
-4G: 2300-2400MHZ
-4G: 790-862Mhz
-4G: 2620-2690Mhz
-315Mhz
-GPS(L1-L5): 1170-1580MHZ
-3.5G: 3500-3600Mhz

Basic Specifications
Output Power : 38W
Jam Radius:Up to 70 meters
Power Supply: Used after connecting the Power supply
Voltage:100-240V AC
Operating temperature:-10℃ to +50℃
Operating humidity: 5% to 80%
Device size : 395mm*238mm*60mm
Device weight : 7000 g
Precautions:

1.The jammers are customized according to the frequency bands of different countries, please confirm that the purchase country and the actual use country are consistent. Otherwise it can not be used.Please read the jammer function before purchasing.
2.If the low Power jammers(such as handheld jammers) to blocker Power signal device(such as Power WIFI router, Bluetooth audio equipment, etc.), the effect will be poor or even can not jammer.
3.It is forbidden to use while charging.
4.Do not use handheld jammers as desktop jammers.
5.Do not use jammers before connecting the antenna.

The images of EO16001US: