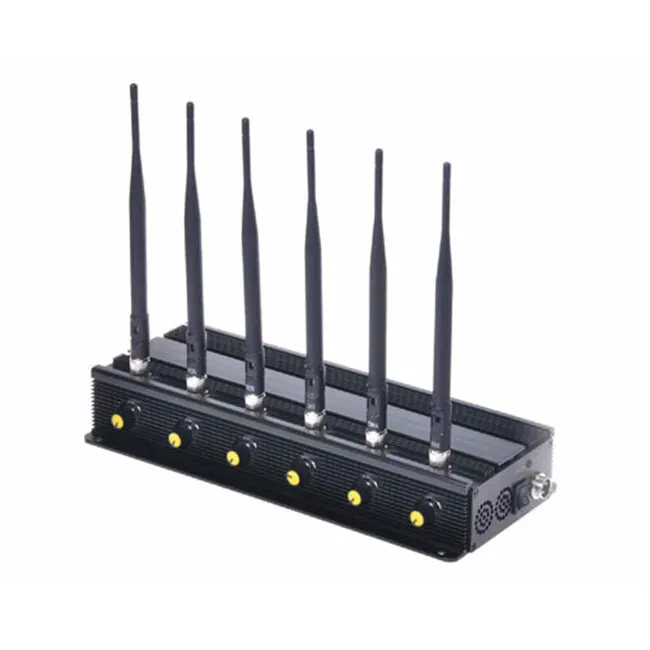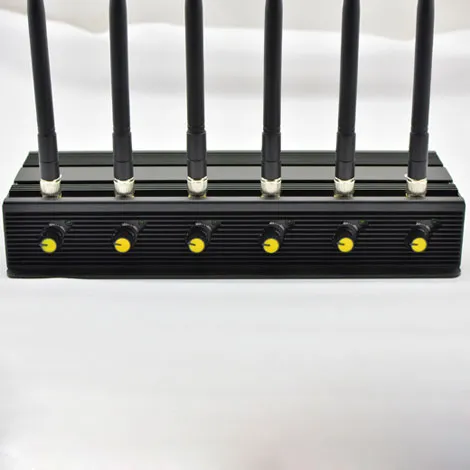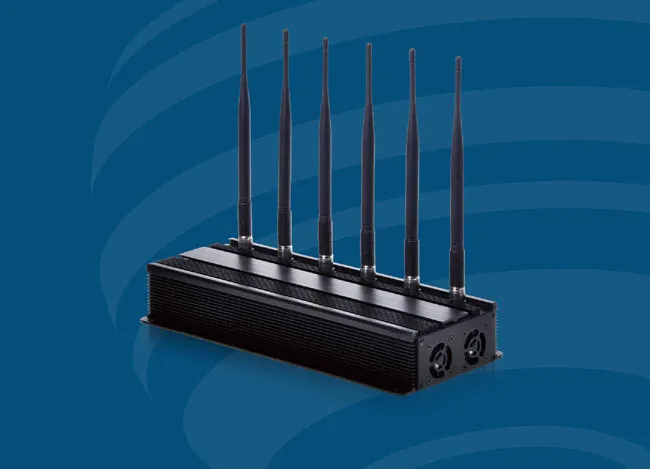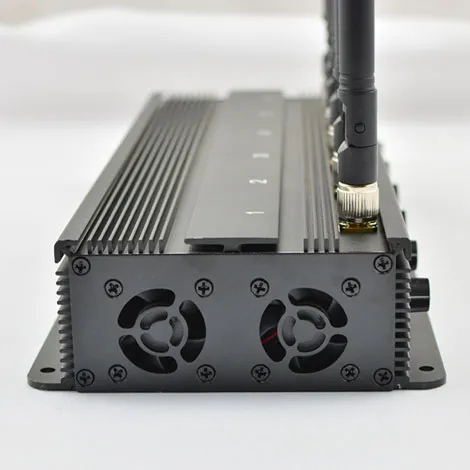 Ajustable Power 6 Antenna Cell Jammer With 3G 4G CDMA GSM PHS WIFI Signal Blocker
Note:
If the total amount of your order exceeds 300 US (≥300 US), you will enjoy a 8% discount. (Packaging can always be shipped on time)
Product Information :
This is one of the most popular desktop jammers. First of all, this product has the characteristics of portability. After removing the antenna, it can be easily put into a briefcase or backpack. Secondly, this product has very high cost performance, it is cheaper than the price of similar products.
This jammer device can jamming all cell phone signals such as 2G, 3G , 4G. Except for cell phone signals, it can also jamming WiFi and PHS signals. The device is available in classrooms, libraries, cinemas, offices and other places where cell phone signals and WIFI signals are prohibited. Because the desktop block device has more jammer range and more stable jammer performance, this device is deeply loved and trusted by customers.
This Power desktop jammers has the output Power adjustable function. Your can adjust the blocker range as needed. You can control one of the frequencies individually, choose to turn on or off, and control the range of jammer signals. It is really super convenient. A jammer is equivalent to several non-adjustable jammers. You can adjust the jammer's interference distance according to your ideas at any time.
Product Features:
1.Highly efficient double fans with a low noise make the device in a good cooling and continuous work
2.Adjustable output Power design makers use more convenient
3.Each frequency channel can be controlle separately
4.Jamming range can be up to 30 meters

Application range:
1. Conference hall, amphitheater, court, library, examination room, school, movie theater, theater, museum, hospital, etc.
2. Where mobile phones are prohibited, such as gas stations, security services, military units, border patrols and drug use, customs, etc.

Manufacturer Specifications
-4G LTE700: 725-770 MHz
-CDMA850:851-894 MHz
-PHS1900:1920-1990 MHz
-3G CDMA200: 2110-2170 MHz
-WiFi 2.4G : 2400-2485 MHz
-4G LTE2300: 2300-2400 MHz

Basic Specifications
Jamming radius: Up to 30 meters
Power supply: Used after connecting the Power supply
Total output Power : 15W
Voltage AC: 110/220V, DC 12V
Operating temperature: -10℃ to +50℃
Operating humidity: 5% to 80%
Device size: 320mm*115mm*55mm
Device weight: 3000 g
Note: Mobile signal jammers may not be permissible to import into certain countries due to licensing of broadcast signals or other restrictions. Please check your country's telecommunications regulations before placing your order. We will adjust the CDMA / GSM / DCS / PCS for you base on your country signal frequency.
Jamming range depends on the signal strength from various sources, as well as local environment conditions.
The images of EO060601US: