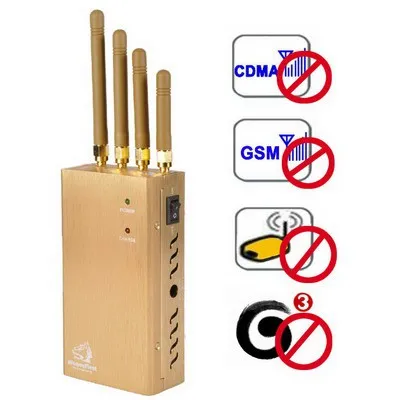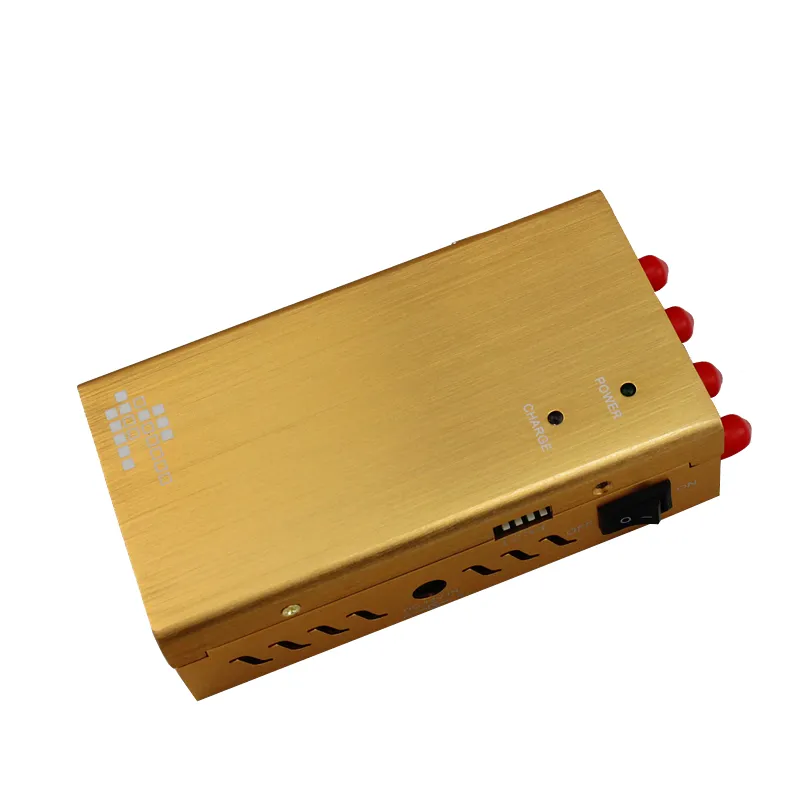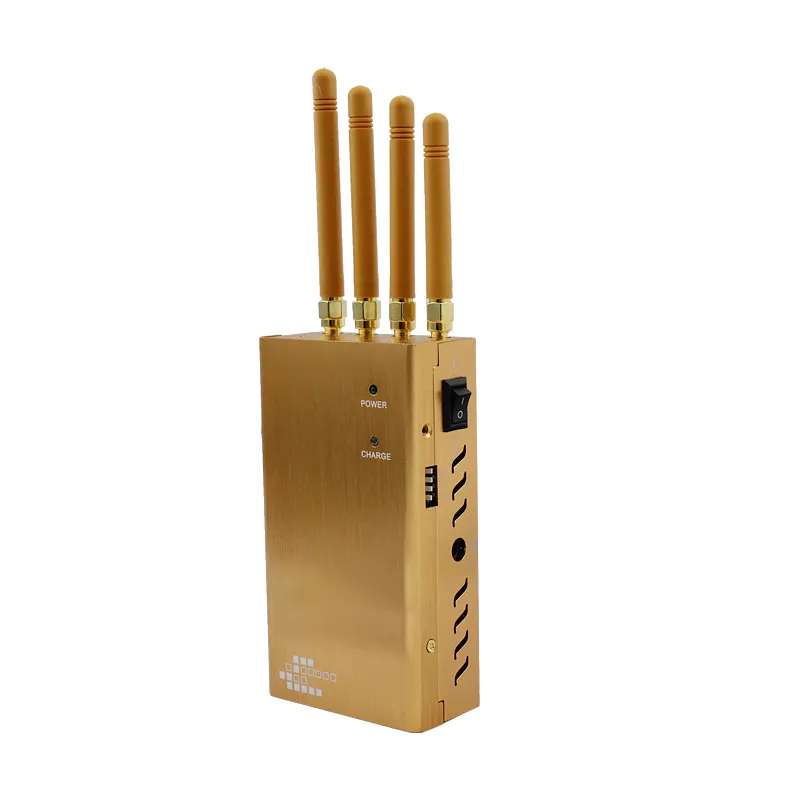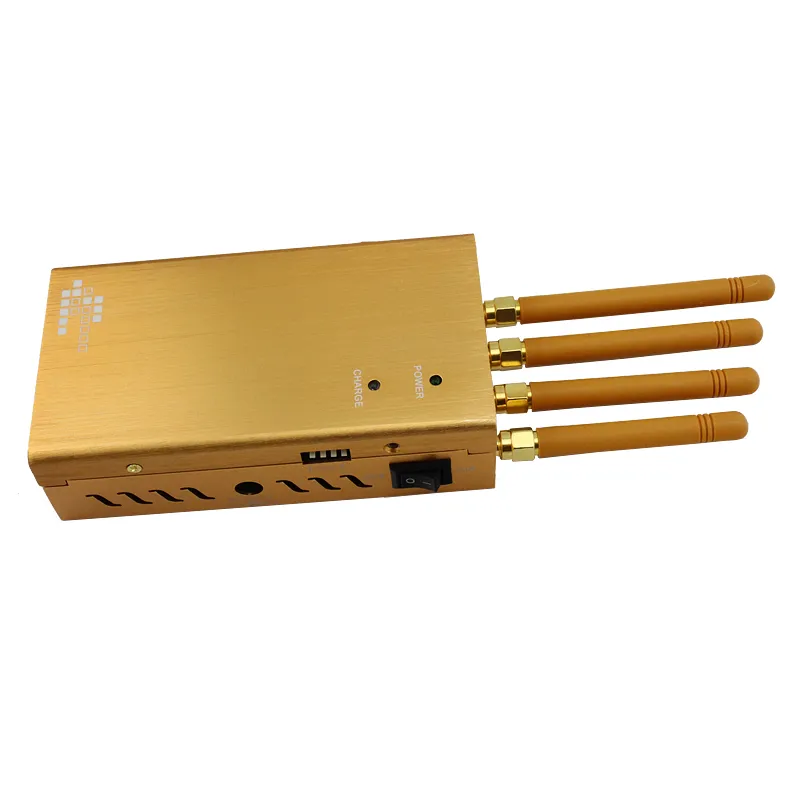 Handheld WiFi Bluetooth 3G Mobile Phone Mobile Jammer Blocker GPS Jammer for Wholesale
Product Description:
8341HA-4 Handheld WiFi Bluetooth 3G 4G Mobile Phone Blocker GPS Jammers. This3G 4G mobile phone jammers comes with aiming to block the CDMA/GSM DCS/PHS 3G mobile phone frequency bands and the Bluetooth/WiFi frequency band, so that this jammer has combined the characteristics of mobile phone jammers and Bluetooth jammer together perfectly. Thus since possessing 2W output Power , the shielding radius of this jammer is up to 15 meters depending on the signal strength in the given area. Thus for the car users using this device is also very convenient as just using the car charger this handheld Bluetooth signal jammer can be used while driving the car at the meanwhile.
This product is in stock now, we guarantee shipping within 24 hours and offer 1 year warranty for all our products. Brought to you by the leader in security devices and best Signal Jammers.
Specification:
Type

Output Port

Frequency

Radius range

Type B:

Wi-Fi

2400 MHz-2500Mhz

5-15M

GSM

925 MHz-960 MHz

DCS PCS

1930 MHz-1990 MHz

CDMA
851MHz-894MHz

3G

2110 MHz-2170MHz

Power supply: AC110-240V  12V    Built-in Battery:2000mA/h

Total output Power : 2 watt
Device Size: 110*62*30mm     Package Size: 209*52*86mm
Gross Weight: 0.775Kg
Typical Battery Life : 1-3 hours
Work Temperature: -10℃- +50℃
Mobile Signal Jammers partial applications:
Venue: Candidates can prevent and eliminate the use of modern communication tools.
1.Gas stations, oil depots: to avoid accidental microwave signal interference.
2.Church: can clear cell phone signal noise, in order to keep the solemn religious sites, solemn.
3.Library: can keep quiet for the studying
4.Theaters: As a high-end entertainment, remove noise can maintain interest the audience to appreciate the show.
5.Hospital: to prevent the harm caused by using the phone  to  the human and medical device
6.Court: to maintain the Tribunal's solemn and sacred.
7.Military Power house: to prevent leakage of military secrets.
Package Contents
Cell Phone & WiFi Jammer
AC Charger
Car Charger
Antenna*4
The images of EO04201US: