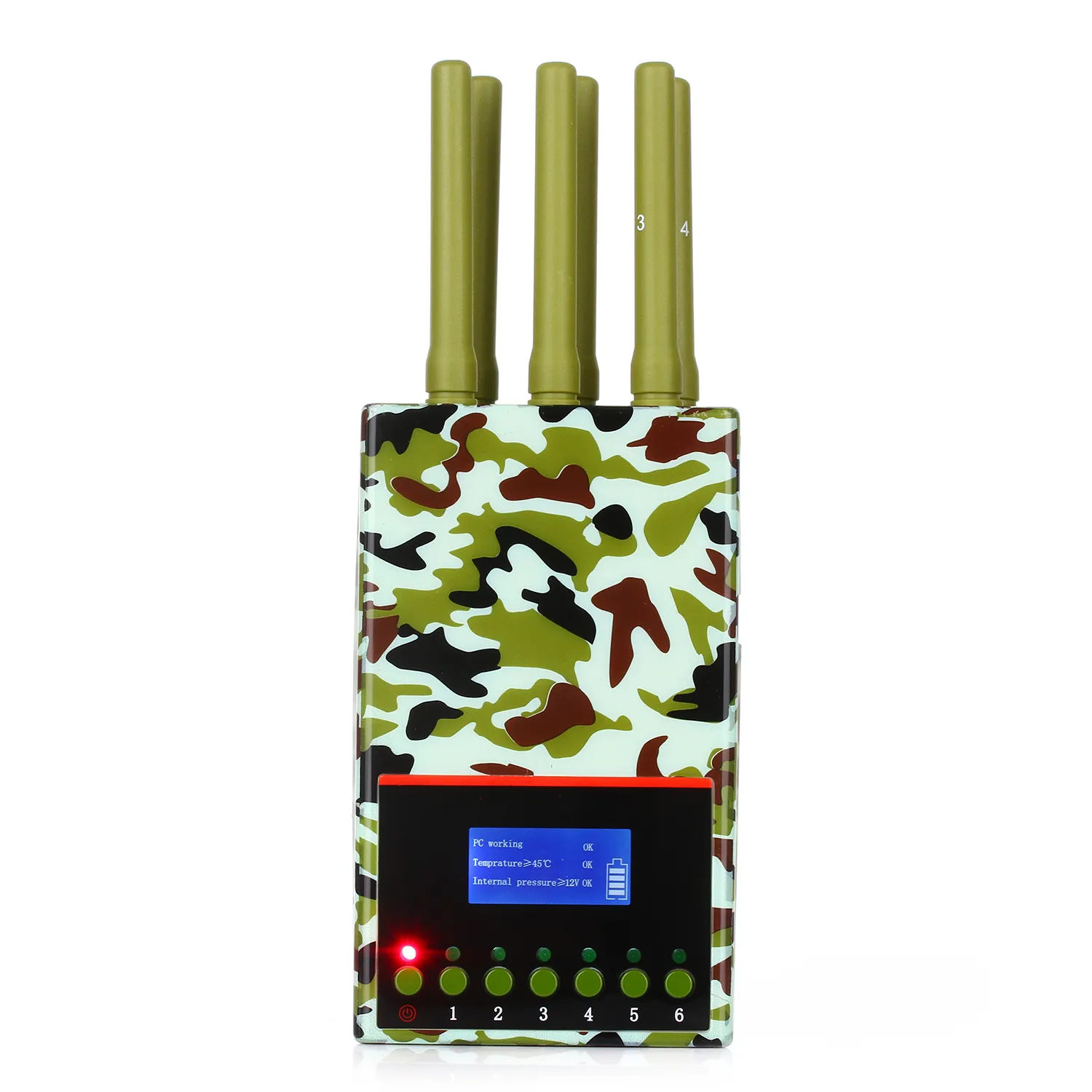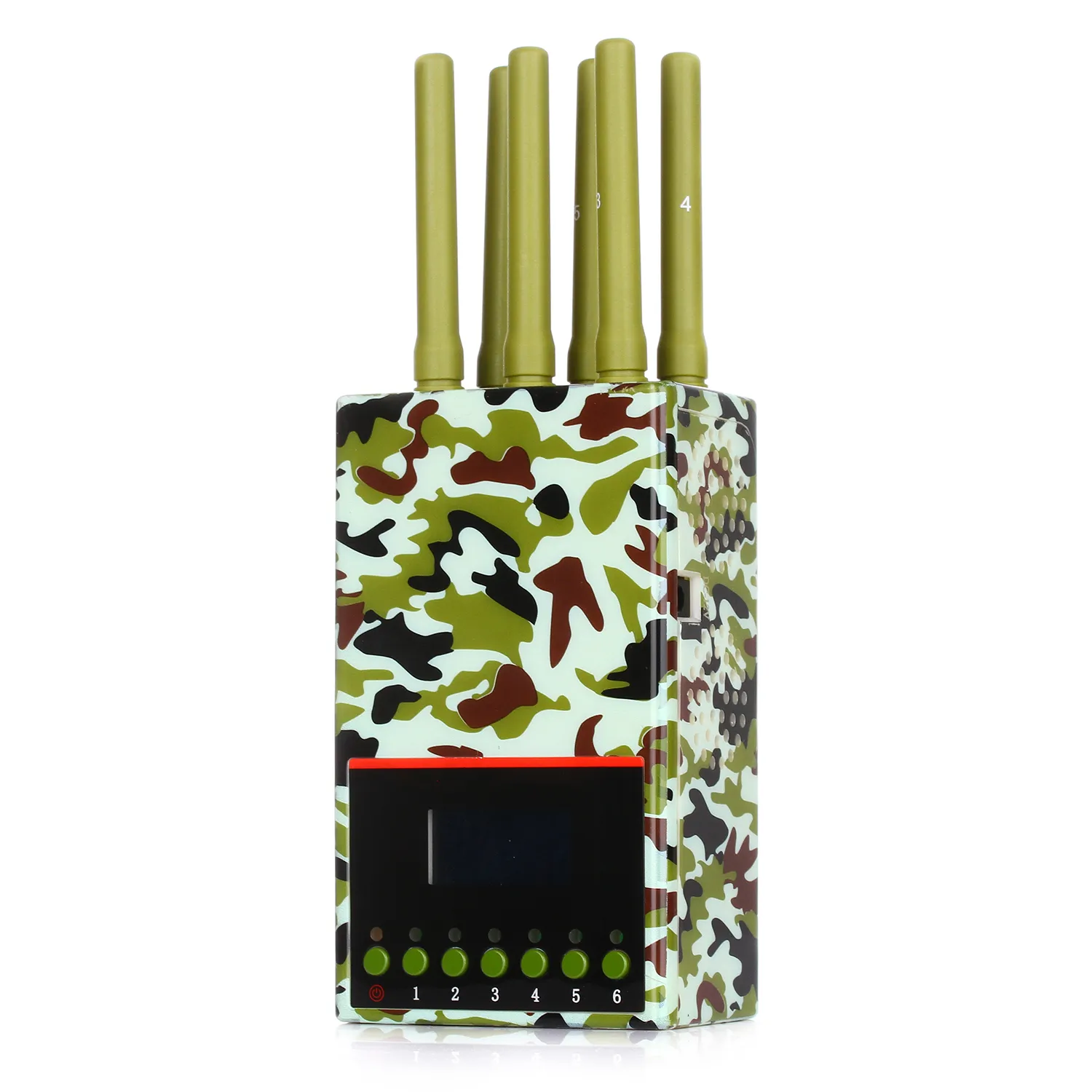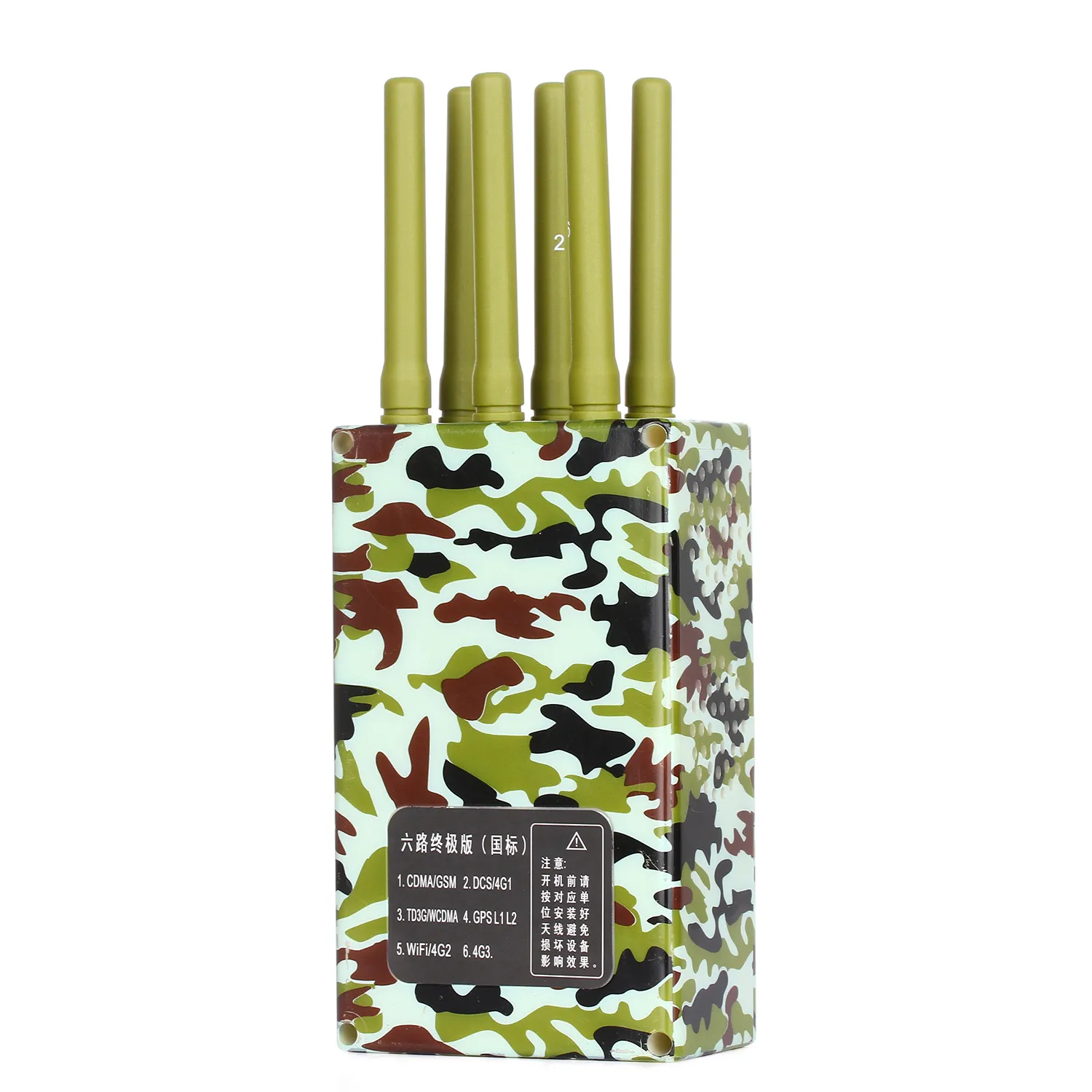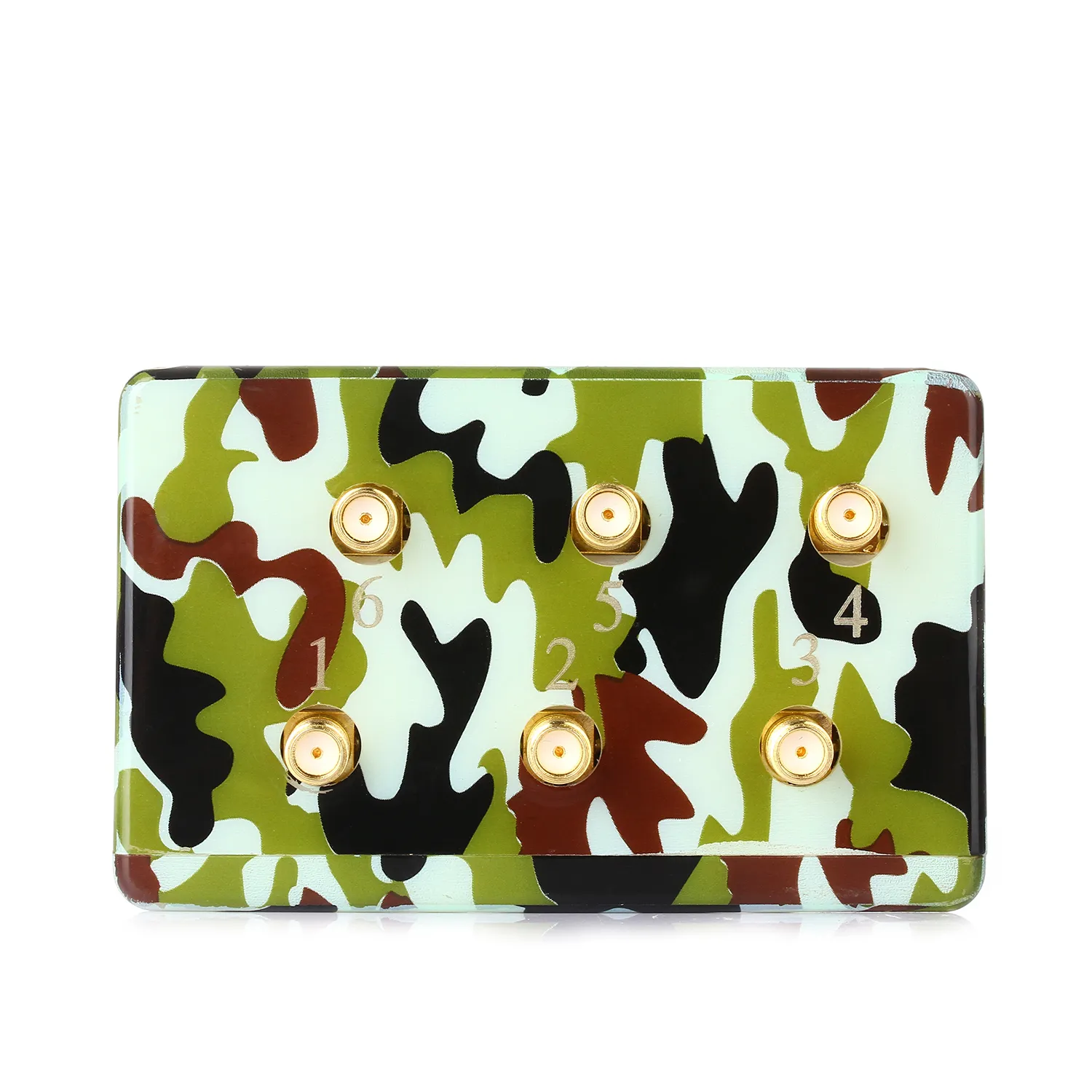 6 Antenna Cell Phone Military Jammers With 3g 4g GPS LOJACK Blockers
Note:
If the total amount of your order exceeds 300 US (≥300 US), you will enjoy a 8% discount. (Packaging can always be shipped on time)
Product description:
As more and more industries rely on devices with electronic information capabilities, jammers may interfere with critical business operations and data. But in the field of data protection, it has been foolproof, making our company's confidential information more secure. In this Internet era, information is the most valuable thing.The device is the only one that is currently equipped with an LCD screen. You can clearly observe the data by displaying the screen. You can get more accurate information. It has independent frequency band switch. You can turn on jamming frequencies bands as needed.
This product is applicable to: classrooms, libraries, meeting rooms, cinemas, churches, prisons and other places. Product Features:

1.Has 1 main switch, the No. 1 to No. 6 switches for antennas single control switches, can choose to interfere antennas function individually; the switch with memory function, if device restart, default before function design 2.Has LCD Display Screen: Display working whether normally, the battery Power display, charging display, the body temperature display, more convenience to control the using of the device
Manufacturer Specifications
-CDMA/GSM: 850 to 960MHz
-DCS/PCS:1805 to 1990MHz
-3G:2110 to 2170MHz
-GPS: 1570-1580 MHz
-4G:2345-2400MHZ OR 2620-2690MHZ
-LOJACK: 167MHZ to 175MHZ

Basic Specifications
Total output Power : 3W ,Small size design so the temperature is a bit higher
Jamming range: up to 20m, the jamming radius still depends on the strength signal in given area
External Omni-directional antennas all the TX frequency covered down link only
Power supply: 50 to 60Hz, 100 to 240V AC
With AC adapter (AC100-240V-DC12V),4000mA/H battery
Dimension: 145x83x52mm and not include antennas
Inner box dimension:238x175x75mm
Full set weight: 0.88kgr
With Built-in Battery:4000mA/h,Charge full time about 6Hours,Working time:1-2Hours.
Note: Mobile signal jammers may not be permissible to import into certain countries due to licensing of broadcast signals or other restrictions. Please check your country's telecommunications regulations before placing your order. We will adjust the CDMA / GSM / DCS / PCS for you base on your country signal frequency.
Jamming range depends on the signal strength from various sources, as well as local environment conditions.
The images of EO06301US: