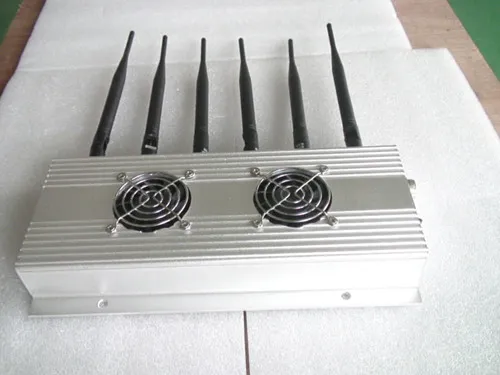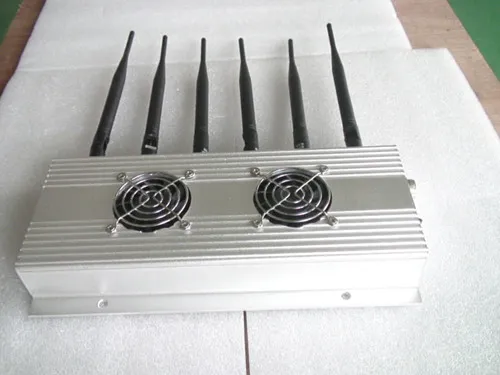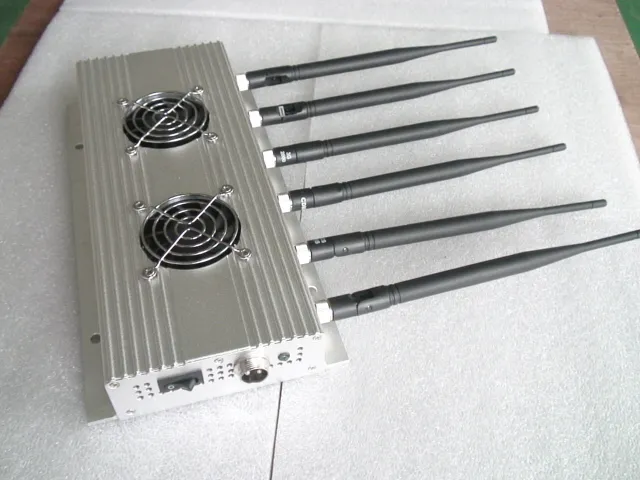 Signal blockers Portable Cell phone Jammer Homemade GPS Jammers 8341CA-4G
Note:
If the total amount of your order exceeds 300 US (≥300 US), you will enjoy a 8% discount. (Packaging can always be shipped on time)
Fully functional copy broadband shielding instrument (All broadband shielding instrument) named Multi functional signal shield instrument of examination instrument is my company research and development of a new generation of green low-frequency and mobile phone signal shielding device, only all mobile phone signal shielding (interference) in the examination room (CDMA, GSM, DCS, PHS, td-scdma, 3 g), all kinds of stealth, intercom, etc. All communication signal receiving, on the surrounding communication does not have any effect.The machine can be block all the signal in 2-50 meters (depending on the communication signal strength) within the e adopts of output scope of all kinds of mobile phone (3 g), bone conduction headphone, eraser, ruler, watches, glasses to probe such as digital tools.Bluetooth, wireless remote control. Radio signals such as shielding, shielding all within the scope of the mobile phone. Completely interrupt all the signal to give you a fair examination environment.
A, the function and characteristics:
* effective shielding CDMA (China telecom), GSM (China mobile, China unicom), td-scdma (netcom big informed), DCS (1800 MHZ), PHS (1900 MHZ), 3 g and 4 g cell phone signal and radio signals, etc. All communication signals
* environmental protection , not harm for people or animals ,
* unique design of heat dissipation and automatic temperature control system to ensure long time continuous and stable work.
* the outer industrial-grade Power switching Power supply, the stability, accuracy of the signal
* simple operation, correct install the antenna and the Power and then it can be run automatically
* Slow start circuit design, effectively avoid appear the Spark phenomenon when the phone is switched on
* choose imported high-performance integrated circuit and SMT components, and adopts imported fully automatic SMT machine Reflow welding machine processing and assembly line production.Quality and performance is stable
* fine division of each channel, only interfere with the downlink, will not cause interference to the communication
Technical parameters :
Electromagnetic field strength Measured values are much lower than the "Regulations for electromagnetic radiation protection limits" (GB8702-88), up to national standard.
The output end Working frequency The average output Power Channel output Power
CDMA/GSM 870-960MHz 33dBm 3dBm/30KHz(min)
DCS/PHS 1805-1990MHz 33dBm 3dBm/30KHz(min)
3G 2010-2145MHz 33dBm 2dBm/30KHz(min)
4G 2300-24004MHZ 30dBm -2dBm/30KHz(min)
4G 2620-2690MHZ 30dBM -2dBm/30KHz(min)
2400-2500MHZ 30dBM -2dBm/30KHz(min)
Power supply:AC220-DC5V Shielding radius: 2-50 M @ according to signal density mobile network
Power consumption: 40W Weight:3.0Kg Side(length × wind × high):
210×50×190mm
The images of GBEO05002US: