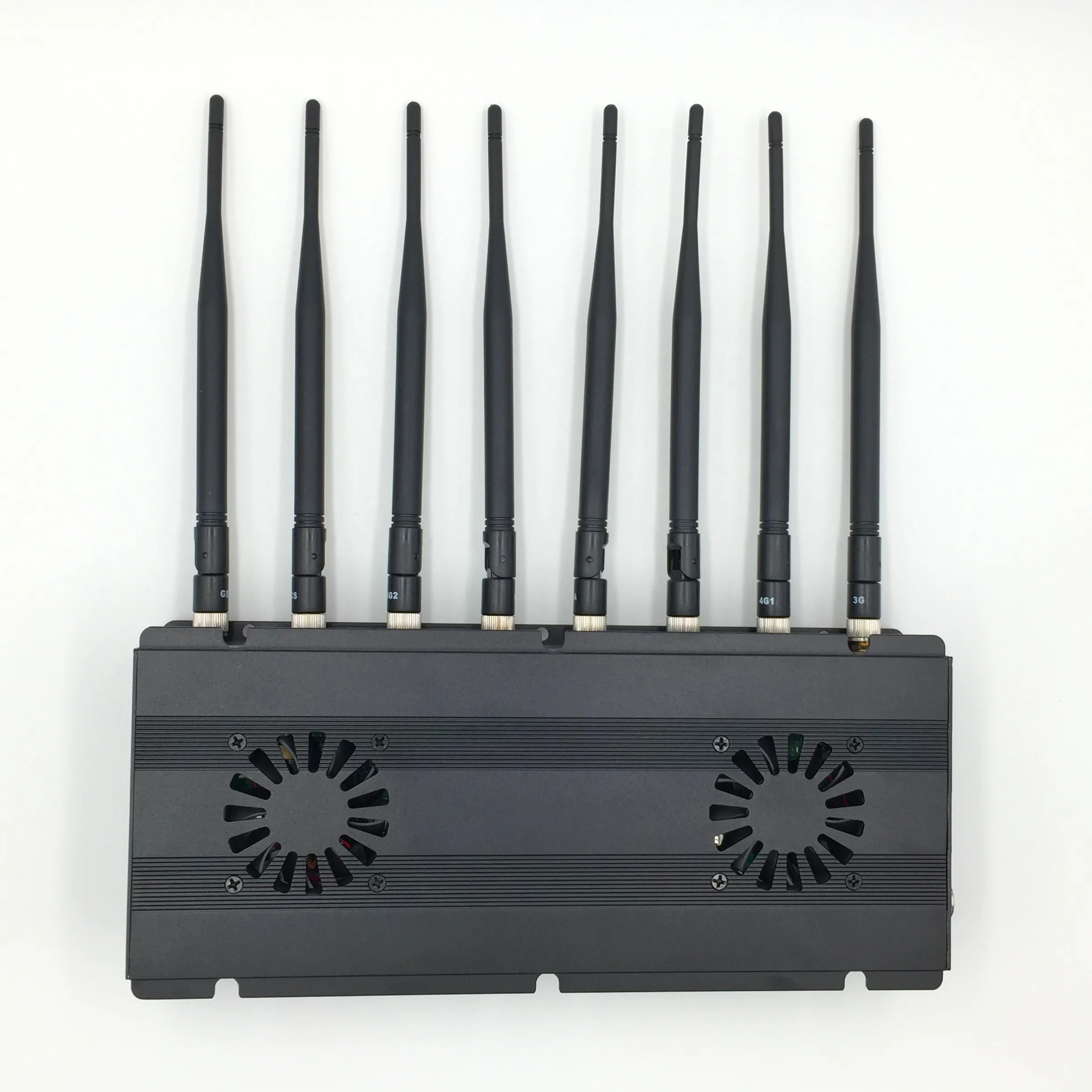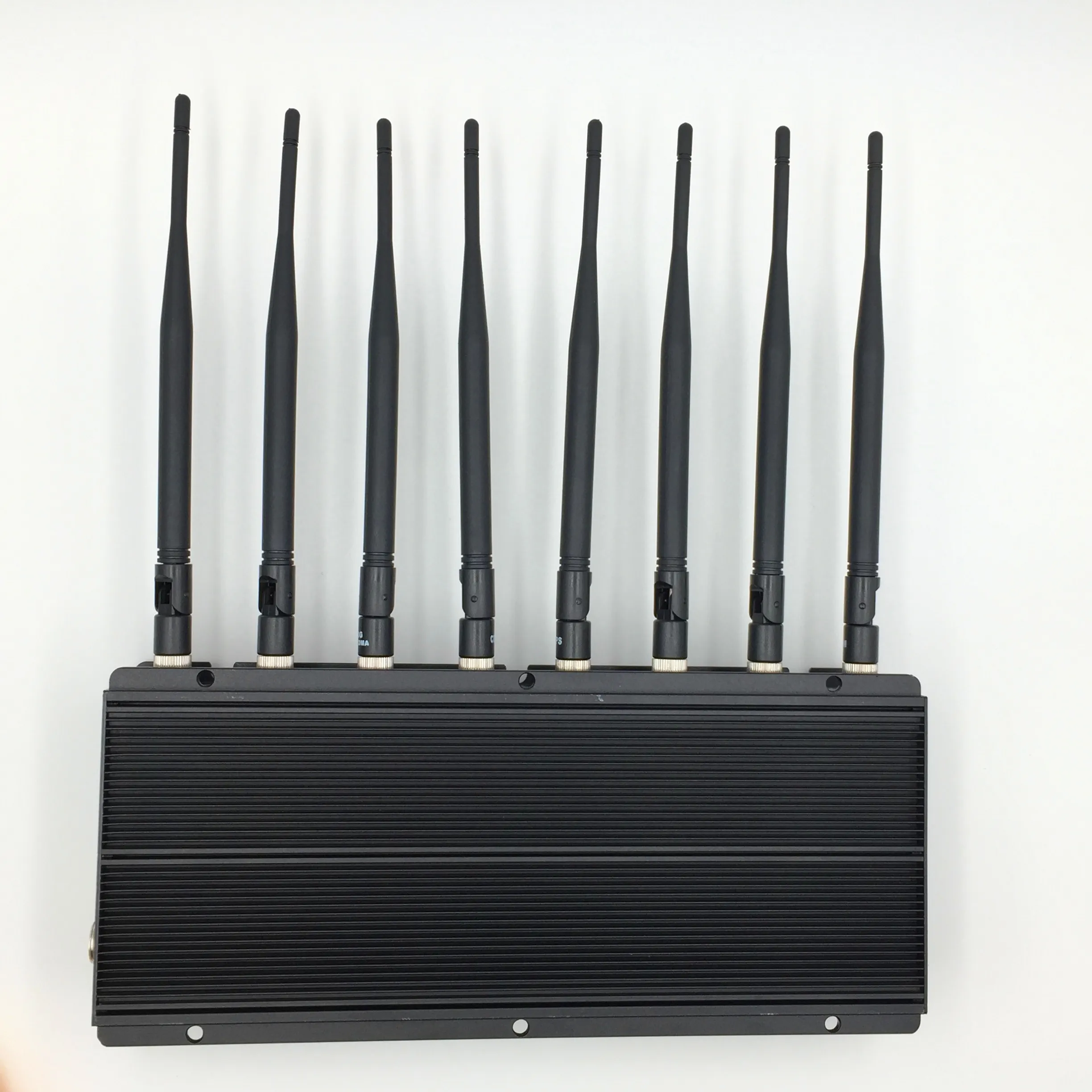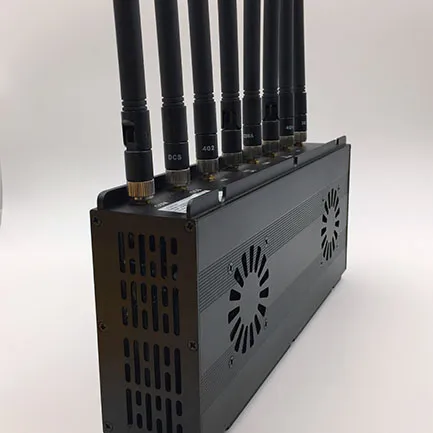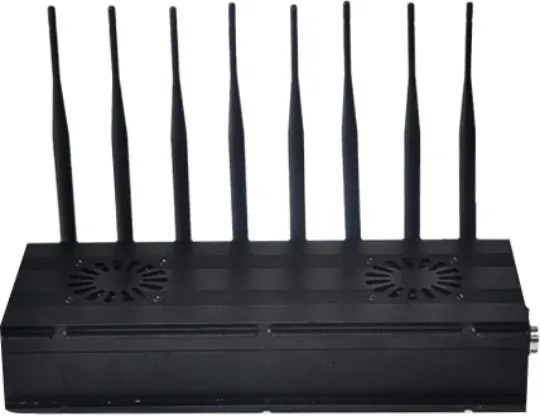 8 Antenna Desktop Black Cell Phone Jammer With GSM 3G 4G GPS WiFi LOJACK
Note:
If the total amount of your order exceeds 300 US (≥300 US), you will enjoy a 8% discount. (Packaging can always be shipped on time)
Product Information :
Product Features:
1.The use of slow start circuit design to avoid the mechanical switch generated by the phenomenon of ignition
2.Can work 24 hours in a row
3.The use of high hardness black aluminum shell, improve product heat dissipation
4.On both sides of the inlet, the outlet symmetrical layout of the formation of convection, two silent fans will heat out to ensure that the host work stable

Manufacturer Specifications
-CDMA/GSM: 850-960MHz
-DCS/PCS:1805 -1990MHz
-3G:2110-2170MHz
-GPS: 1570-1610MHz
-WIFI : 2400-2485MHz
-LOJACK: 168-178MHz
-4G(LTE): 725-770 OR 790-862MHz
-4G; 2345-2400 OR 2620-2690MHz

Basic Specifications
Jamming radius: Up to 40 meters
Power supply: Used after connecting the Power supply
Total output Power : 18W
Operating temperature: -10℃ to +50℃
Operating humidity: 5% to 80%
Device size: 140mm*48mm*360mm
Device weight: 3000 g
Note: Mobile signal jammers may not be permissible to import into certain countries due to licensing of broadcast signals or other restrictions. Please check your country's telecommunications regulations before placing your order. We will adjust the CDMA / GSM / DCS / PCS for you base on your country signal frequency.
Jamming range depends on the signal strength from various sources, as well as local environment conditions.
Package Included:
*Jammer Host x 1
*AC Charger x1
*Power plug x1
The images of EO08008US: