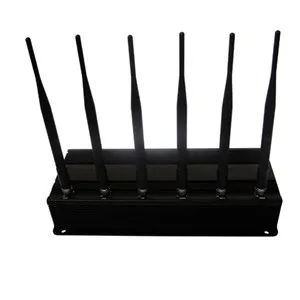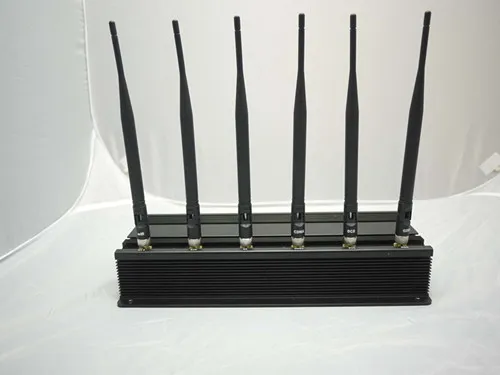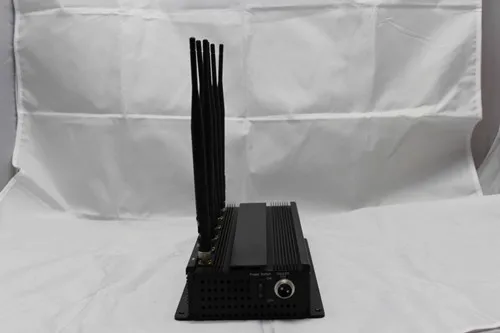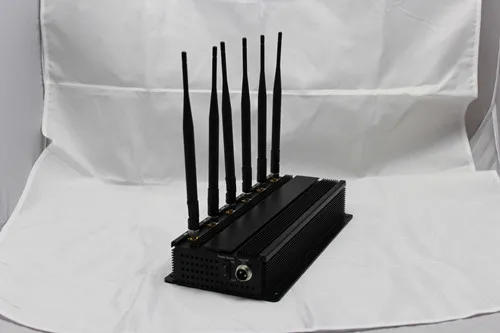 Wholesale Six route Full-band Cell Phone Signal Shielding Instrument Wifi Bluetooth Jammers
Note:
If the total amount of your order exceeds 300 US (≥300 US), you will enjoy a 8% discount. (Packaging can always be shipped on time)
8341CA-6B Six route full-band cell phone signal shielding instrument

: The function and characteristics:
* Effective shielding CDMA , GSM , TD-SCDMA (netcom big informed), DCS (1800 MHZ), PHS (1900 MHZ), 3 G, 4 G Cell Phone Signal and WIFI (WLAN), 2.4 G/bluetooth communication, wireless network (QQ and weibo, etc.), a wireless signal
* Green environmental protection, is far lower than the national standard of electromagnetic field intensity, without any impact to the human body
*Unique cooling vents and double fan design, ensuring long time continuous and stable work.
* built-in industrial-grade Power switching Power supply, the stability, accuracy of the signal
* simple operation, correct installation antenna, the Power can be run automatically
* Slow start function , effectively avoid appear lighter phenomenon when the phone is switched on
* choose imported high-performance integrated circuit and SMT components, and adopts imported fully automatic SMT machine
Reflow welding machine processing and assembly line production, quality, stable performance
* fine division of each channel, only interfere with the downlink, communication will not cause interference
Technical indicators:
Electromagnetic field strength Measured values are much lower than the "Regulations for electromagnetic radiation protection limits" (GB8702-88), up to national standard.
Product features:
*To 30 meters, effective shielding distance is adjustable, the scene can be arbitrary debugging, its a Power Signal Jammer
*3G/GSM/CDMA/DCS/PHS shielding five road spectrum
*Can work 24 hours continuously
*Apply to all kinds of places
*Use high heat dissipation white aluminum shell surface can according to customer needs or silk screen logo free provide printing services
*Transmitted Power 15 w, around 3 w per antenna application places: all places
Technical Specifications:
The output end

Working frequency

Average output Power

Channel output Power

CDMA

870-880MHz

35dBm

8dBm/30KHz(min)

DCS/PHS

930-960MHz

35dBm

5dBm/30KHz(min)

3G1

1805-1918MHz

33dBm

2dBm/30KHz(min)

4G1

2010-2145MHz

33dBm

2dBm/30KHz(min)

4G2

2400-2500MHz

33dBm

2dBm/30KHz(min)

3G2

1570-1580MHz

33dBm

2dBm/30KHz(min)

2.5Kg size(Wide * high * deep):140×51×305mm
*Available VHF walkie talkie or wireless remote control frequency band.
*UHF optional intercom or CDMA450M spectrum.
*We provide the function of three kinds of shielding options (6) a/B/C please carefully review parameter difference, because at the same time .May have different configuration of price difference, please select the right type you need from the product list.
*A configuration block the GPS signal model, we can also provide car Power charger.

The Power supply :AC220V-DC12V Block radius:[email protected] on the operator network signal
Cinema: as a high-end entertainment, remove noise can keep the audience appreciate the show interest.
Hospital: when can prevent the use of mobile phones, caused the harm to human body and medical equipment failure.
The court: can keep the court's solemn and sacred.
Heavily militarised: prevent military secrets leaked.
The images of 8341CA-6B: