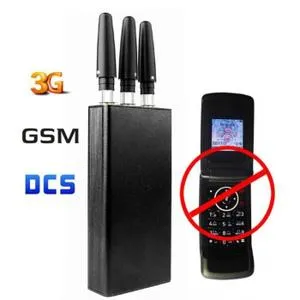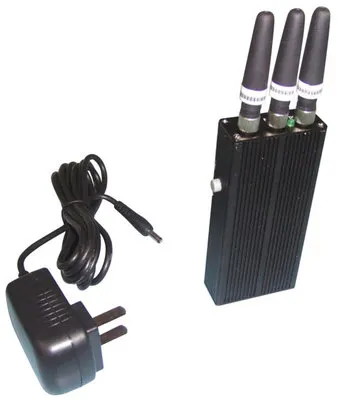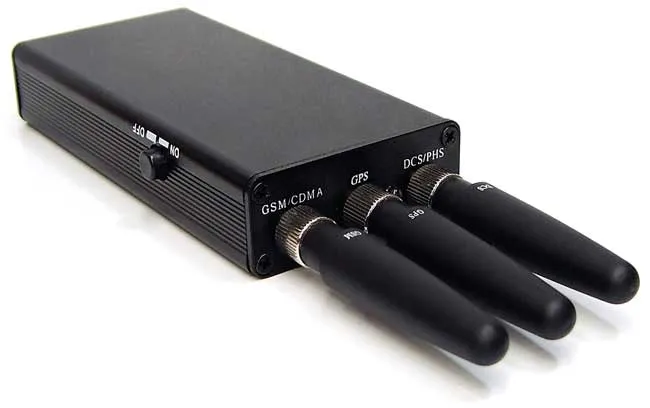 Wholesale Handheld Multi-functional Mobile Phone and GPS Jammers
Note:
If the total amount of your order exceeds 300 US (≥300 US), you will enjoy a 8% discount. (Packaging can always be shipped on time)
Product Description

:

This mini 3 g mobile phone signal handheld mobile phone jammer owns 3 antennas, but what amazed you is that it can block the signals of the CDMA GSM DCS PCS 3G in total 5 frequency bands at the same time. Thus the jamming radius of this 3G mobile phone signal jammer is also Powerful which is up to 15 meters since owning 2.4W total output Power . Thus you can use it outside continuously for about 90 minutes when used the full charged rechargeable battery as the Power supply.

This product is in stock now, we guarantee shipping within 24 hours and offer 1 year warranty for all our products. Brought to you by the leader in security devices and best Signal Jammers.
Manufacturer Specifications:
-CDMA(851MHz-894MHz)
-GSM(925MHz-960MHz)
-DCS(1805MHz-1880MHz)
-PCS(1930MHz-1990MHz)
-GPSL1 (1500MHz-1600MHz)
Coverage Area: 1-15m (Depending on the strength signal in given area)
Total output Power :2.4W
Power supply:DC12V,built in 1800mA Lithium Battery
Typical Battery Life: 90 minutes
Net weight:0.6kg
Dimensions:113×60×30 mm
Important Notes for Jamming Distance:
The jamming distances we mentioned on website are for customer's reference only. The actual jamming distance will be varied depending on the signal strength and the use location and if full charges, etc.
The images of EO00006US: