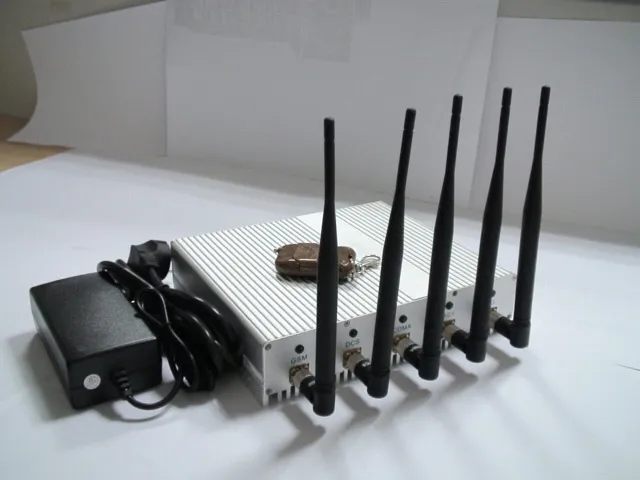 As now the technology is developing with high speed, now the signal jammers are also developing with high speed. You should make clear your requirements. Like we buy all other product, before we buy a cell phone jamming device, we should make clear what we want. And you should make clear what kind of Portable Cell Phone Jammer Signal protector is suitable for your use
Many people decide that they need to buy one of those blocking devices simply because they need to block the annoying people who are not stopping talking on their cell phone no matter where they are. Admit that it is pretty annoying to sit in the bus and listen to somebody's problems while he or she is talking on a loud voice on the phone. The situation is even worse if this happens in the middle of an important meeting or even during a nice dinner in a restaurant. Well, those are the most frequent reasons that make people go and buy different cell phone jammers. There is just one thing that you need to pay attention! If you are not sure how to choose the proper type of signal blocker, then you'd better read the information below.
How to choose an excellent phone jammer when you face with so many choices in the market has been a big problem for us. The first thing you need to do is to determine your budget. It is important to set an amount and start looking for devices within it. Once you have found a jammer that meets your needs , you need to start checking for reviews about it. Since the internet is a great place, you can be sure that there are many people who have the same device and have shared their experience with you. Remember that different devices operate on different frequencies. This is why one of the most important things is to know how the frequency that your mobile operator is broadcasting on. After finding out this you can proceed to the next step and check the supported frequencies of the device. If the one that you have been looking for is supported, then you can buy it.
On the other words ,Following will give you some tips for your better purchasing experience. Before buying a phone jammer from one online store, you need to collect necessary information about what the jammer device is its function, its features, its application and its simple installation, etc. All these information you can search from the articles of jammer-shop. After getting enough preparation, you should make sure that the legal issue about this kit and the local frequency for matching this device you need to remember for buying a suitable blocker. Then pay your visit to the website you like to know more about their service, shipping, warranty or other surprises, etc.