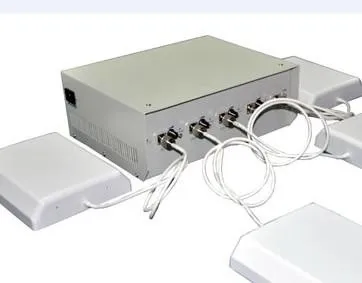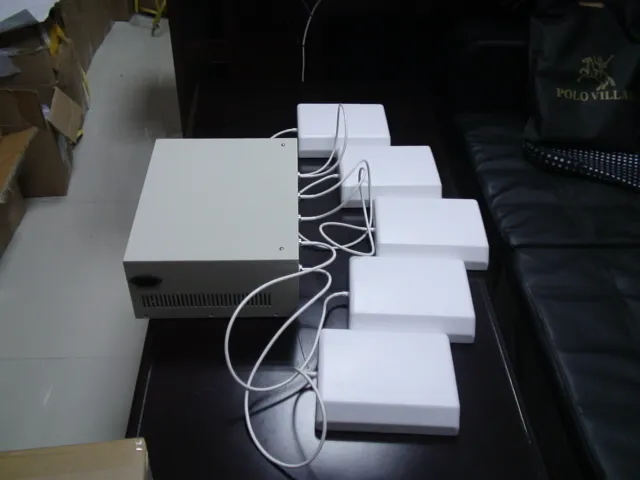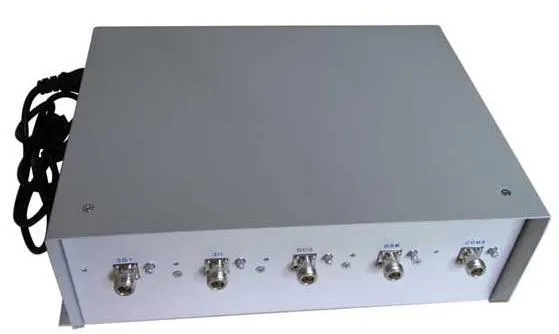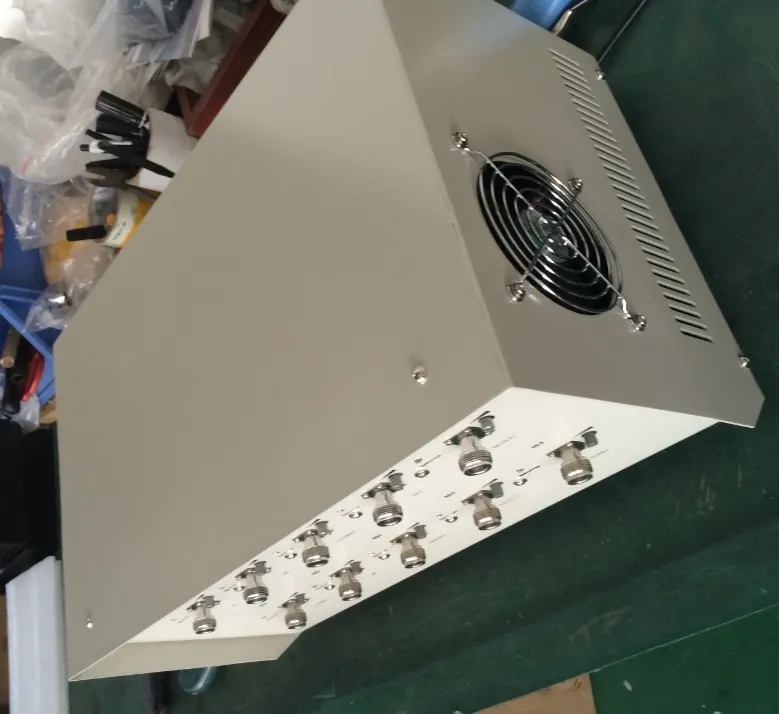 8341CA-DE Power Five-Channel Box Cell Phone Signal Jammer
Note:
If the total amount of your order exceeds 300 US (≥300 US), you will enjoy a 8% discount. (Packaging can always be shipped on time)
Product Information :
8341CA-DE five-channel cassette Power mobile phone signal jammers : 5-channel Power mobile phone signal jammers cassette compact body beautiful, single output Power of 20W. Plate- directional antenna , interference radius . Effective segmentation, only the downlink interference will not cause interference to the base station. Imported components , slow -start circuit design to avoid sparking phenomenon generated by mechanical switch , good job stability. Suitable for large-scale or small meeting room open area . CDMA / GSM 900, GSM 1800, 3G, (4G should be incorporated whenever required, will be an add on module in the existing system)
8341D-E five-channel box-type Power mobile phone signal shielding instrument: D-E-5 channel box-type Power mobile phone signal shielding instrument has a small and beautiful body, and a single output Power of 15W. Plate-shaped directional antenna with large interference radius. Effective segmentation only interferes with the downlink and will not cause interference. Imported components and slow-start circuit design can avoid sparking caused by mechanical switches and have good working stability. Suitable for large meeting rooms or small open areas.

Product Features:
1 distinctive excellence phone interference shielding ability ! Super -Power interference radius of 5-150 meters ( according to the local field strength of the signal may be) .
2 . Use high Qualcomm original master chip ( non- bulk chips , more non- disassemble chip )
3 built-in industry-leading signal stabilization technology , unique overcurrent and overvoltage overtemperature protection.

  1 . Environmentally friendly products, no effect on the human body , big Power
2 Effective interference band phone , protect your whereabouts privacy and confidentiality of information .
3 mobile phone signal interference signal only and does not affect other wireless signals , intercom normal use
4.Continued use of 110V-220V Power supply for 24 hours, 365 days uninterrupted Power ! . AC Power line SPD (Surge protection devices) should comply with UL 1449 3rd edition.
5. LPS (Lightning protection system) should comply with BS / EN / IEC-62305 series standard
Manufacturer Specifications
-CDMA:870-880MHz 43dBm 8dBm/30KHz (min)
-GSM:930-960MHz 43dBm 5dBm/30KHz (min)
-DCS / PHS:1805-1918MHz 41dBm 2dBm/30KHz (min)
-4G: 43dBm 0dBm/30KHz (min)
-3G1:2110-2170MHZ 43dBm 0dBm/30KHz (min)
Basic Specifications
Output Power :216W
Power Supply:AC220V-DC27V
shielded area:20m (-75dBm @ directional antenna main lobe )
shielding radius:5-150m @ visual mobile operator network signal status
Product Size:350 * 272 * 150mm
Product Weight: appr.8.55 kg
Note: Mobile signal jammers may not be permissible to import into certain countries due to licensing of broadcast signals or other restrictions. Please check your country's telecommunications regulations before placing your order. We will adjust the CDMA / GSM / DCS / PCS for you base on your country signal frequency.
Jamming range depends on the signal strength from various sources, as well as local environment conditions.
Package Included:
*Jammer Host x 1
*AC Charger x1
*omni antenna x16
*Car Charger x1
*External high gain antenna x16(option)
The images of EO05301US: